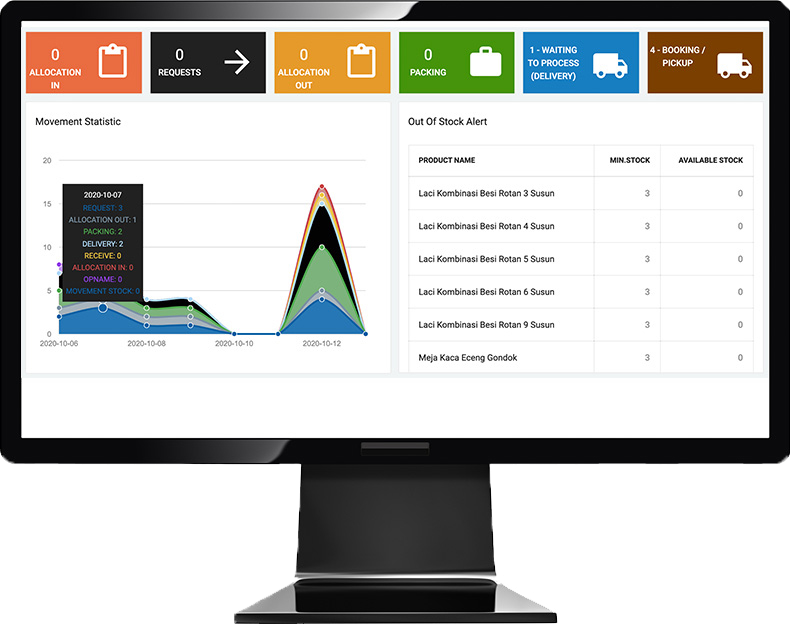 ECCS CANAL CHAT
On the top of EC-WAREHOUSE dashboard, the administrator will easily be notified for the work to be done, such as:

Receiving and confirmation of product inventory (barcode input or manual input)
Order Picking for Allocation Out
Packing and shipping

The number shown notifies how many works that need to be done. If it shown 0, means no more works or all have been finished.


In real-time, EC-WAREHOUSE is also displaying:

Movement Statistic
List of low-stock products
List of all products completed with the detail location, quantity, and summary of movement

All transactions in EC-WAREHOUSE can be done manually or by scanning barcodes to ensure and speed up all data entry.


In the Movement Statistic, the administrator can analyze the performance in real-time.

If the number of Request, Allocation-Out, and Delivery are the same, means the work of fulfilling orders has done.
If the number of Receive and Allocation-In are the same, means the work of receiving products has done.